What challenges do German employers face?
Rarely before have there been times when the value of work for the social cohesion of our society has become as clear as it has this year. Work goes far beyond generating an income. Work occupies us - and in many different ways.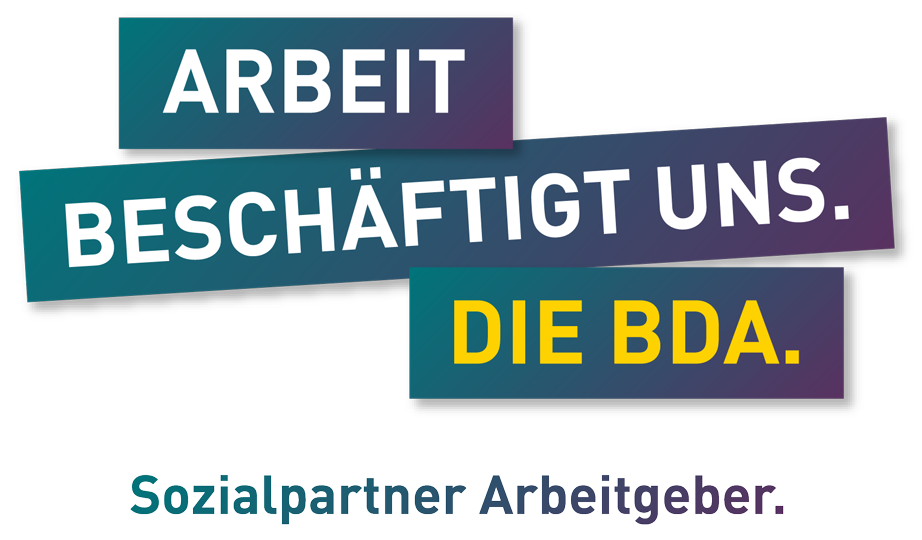 Our philosophy is to be a service provider for all journalists and to make the positions of the German economy heard as a mouthpiece in public. We bundle and publish the wide range of topics, we answer your questions and arrange interlocutors, we provide the appropriate formats and moving images.
Whether it's an interview or a statement, a political assessment or evaluation, a technical question or background information - the team at the Communications Department of the Confederation of German Employers' Associations is your first point of contact for all questions on the future of work, digitalisation, the labour market, labour law, social, collective bargaining and education policy in Germany, as well as European and international social policy and the area of social security. Together with our qualified experts, we are at your disposal to help you get your work done quickly and reliably.
Providing the media with comprehensive, fast and up-to-date information is a key objective of our work. At the same time, however, we are also concerned with giving people a realistic idea of the German economy, companies and businesses via the media. We look forward to supporting you in your work.
We are the voice of German business. We offer exciting formats for political and social discourse, such as our discussion format "Social Partners in Dialogue": We design and organize the most important top-level meeting of the entire German economy: the German Employers' Day. It is the largest forum for the social market economy in Germany. We network the most relevant players from politics, business and science through a wide variety of angles and sectors - online and on-site, intensive and interactive. Top-class speakers speak plainly at our events.

The team of the communication department - with best contacts in the interest of the BDA: