Our mission
The Confederation of German Employers' Associations is the leading social policy organisation for the entire German economy. It represents the social and economic policy interests of over 1 million companies with around 20 million employees.
The BDA is committed to ensuring that companies in Germany can invest, drive innovation and create jobs and apprenticeships. This is in line with our responsibility to society as a whole.
This is an essential contribution that entrepreneurs make to the social market economy, to democracy and security, and to social prosperity. In this way, we also make an important contribution to social peace in Germany.
---
Mission statement
Statutes
You want to become a member or support us as a partner? Simply contact us.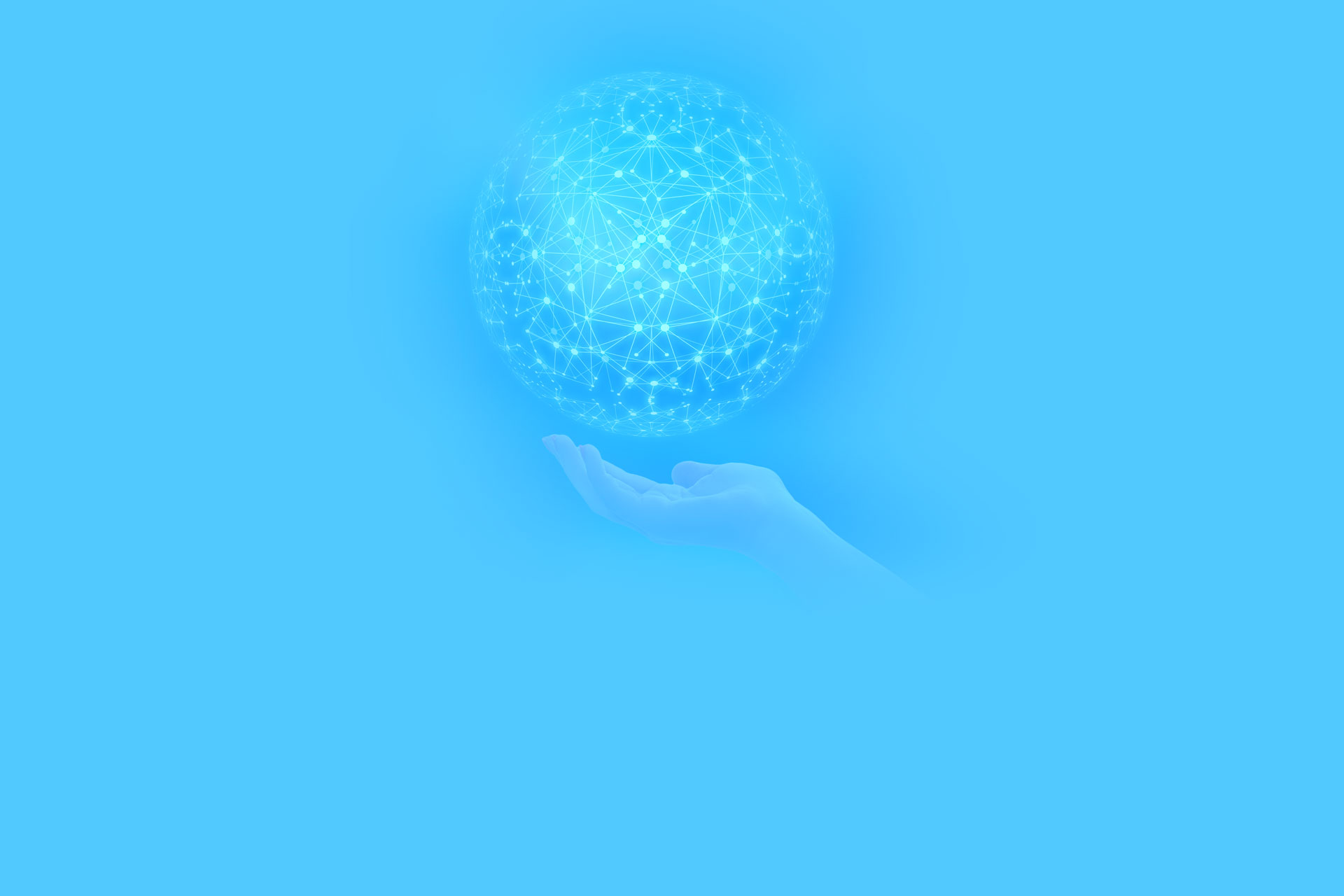 Multiple responsible involved
---
The BDA represents the interests of the employers' associations in numerous institutions, in responsible and co-shaping functions - at national and international level. The overview shows a selection of the most important institutions.
Europa & Inter­nationales
Antidiskriminierungsstelle des Bundes
Arbeitsgemeinschaft für betriebliche Altersversorgung
Arbeitsgemeinschaft für wirtschaftliche Verwaltung
Ausschuss zur Umsetzung des Nationalen Aktionsplans
Beauftragte der Bundesregierung für die Belange behinderter Menschen
Begleitausschuss und Steuerungsgruppen zum Bundesprogramm des Europäischen Sozialfonds
Beirat der Beauftragten für Migration, Flüchtlinge und Integration der Bundesregierung
Bundesagentur für Arbeit: Verwaltungsrat, Beratender Ausschuss für behinderte Menschen, AZAV-Beirat
Bundesamt für Migration und Flüchtlinge: Beirat für Forschungsmigration
Bundesanstalt für Arbeitsschutz und Arbeitsmedizin
Bundesarbeitsgemeinschaft für Rehabilitation
Bundesarbeitsministerium: Arbeitsgruppe Betriebliche Gesundheitsförderung, Arbeitsstättenausschuss, Ausschuss für Arbeitsmedizin, Beirat für die Teilhabe behinderter Menschen, Betriebssicherheitsausschuss, Tarifausschuss, Forschungsbeirat, Gemeinsamer Heimarbeitsausschuss, Inklusionsinitiative, Arbeitszeitdialog, Beraterkreis Armuts- und Reichtumsbericht, ESF-Sozialpartnerrichtlinie, Beirat "reha- pro", Ausschuss zum Nationalen Aktionsplan Behindertenrechtskonvention
Bundesfamilienministerium: Beirat für die Vereinbarkeit von Pflege und Beruf, Dialogprozess Einkommensperspektiven für Frauen, Steuerungsgruppe KitaPlus, Steuerungskreis Perspektive Wiedereinstieg, Programmbotschafter "Stark im Beruf – Mütter mit Migrationshintergrund steigen ein", Beirat "Zielsicher: Mehr Frauen in Führung", Steuerungskreis POINT- Potentiale integrieren
Bundesforschungsministerium: Zukunft der Arbeit
Bundesvereinigung Prävention und Gesundheitsförderung
Bundeswehr: Arbeitskreis Führungskultur
Demografiestrategie der Bundesregierung
Deutsche Gesellschaft für Personalführung
Deutscher Sozialrechtsverband
Deutsches Institut für Normung
Expertinnen-/Expertenkreis klischeefreie Berufs- und Studienwahl
Forschungsnetzwerk Alterssicherung
Gemeinsame Deutsche Arbeitsschutzstrategie
German Industrial Relations Association
Gesellschaft für Arbeitswissenschaft
Gesellschaft für Europäische Sozialpolitik
Gesellschaft für Sozialen Fortschritt
Gesellschaft für Versicherungswissenschaft und -gestaltung: ständige Ausschüsse Arbeitsmarkt, Gesundheit und Pflege, Europa
Industrie-Pensions-Verein
Initiative Gesundheit und Arbeit
Initiative Neue Qualität der Arbeit
Institut für angewandte Arbeitswissenschaft
IT-Gipfel-Plattform "Digitales Arbeiten"
Kommission Arbeitsschutz und Normung
Nationale Arbeitsschutzkonferenz
Netzwerkbüro Erfolgsfaktor Familie
Nationale Präventionskonferenz
Partnerschaft für Fachkräfte in Deutschland
Pensions-Sicherungs-Verein auf Gegenseitigkeit
Rationalisierungs- und Innovationszentrum der Deutschen Wirtschaft
REFA Bundesverband e. V./Verband für Arbeitsgestaltung, Betriebsorganisation und Unternehmensentwicklung
REHADAT – Informationssystem zur beruflichen Rehabilitation
Sozialbeirat – Beratungsgremium für die gesetzgebenden Körperschaften und die Bundesregierung
Stiftung für das behinderte Kind
Unternehmens-Netzwerk INKLUSION
Verband deutscher Sicherheitsingenieure
Verein Deutscher Ingenieure
Versorgungsverband deutscher Wirtschaftsorganisationen
B20: Employment and Education Task Force
Begleitkommission zum Europäischen Sozialfonds
Beratender Ausschuss der EU für Arbeitnehmerfreizügigkeit
Beratender Ausschuss der EU für Sicherheit und Gesundheit am Arbeitsplatz
Beratender Ausschuss für Berufsbildung der EU
Cedefop Europäisches Zentrum für die Förderung der Berufsbildung
CEN European Committee for Standardization
EU-Expertengruppe Arbeitsmigration
Europäische Stiftung zur Verbesserung der Lebens- und Arbeitsbedingungen
Europäische Agentur für Sicherheit und Gesundheit am Arbeitsplatz
Europäischer Wirtschafts- und Sozialausschuss
International Labour Organization
International Organisation of Employers
Internationale Vereinigung für Soziale Sicherheit
The Business and Industry Advisory Committee to the OECD
Arbeitsgerichte, Landesarbeitsgerichte, Bundesarbeitsgericht (ehrenamtliche Richter)
Deutscher Arbeitsgerichtsverband: Arbeitsgruppe Europäisches und Internationales Arbeits- und Sozialrecht
Institut für Arbeitsrecht und Arbeitsbeziehungen in der Europäischen Union an der Universität Trier
Birmingham University: Birmingham Business School
Deutsches Netzwerk Wirtschaftsethik Deutschland
Forschungsinstitut zur Zukunft der Arbeit
ifo – Institut für Wirtschaftsforschung
Initiative Neue Soziale Marktwirtschaft
Institut der deutschen Wirtschaft Köln
Institut für Arbeitsmarkt- und Berufsforschung
Institut für Weltwirtschaft
AOK-Bundesverband + AOK Nordost
Deutsche Gesetzliche Unfallversicherung
Deutsche Rentenversicherung Bund
gematik – Gesellschaft für Telematikanwendungen der Gesundheitskarte
Institut für Qualitätssicherung und Transparenz im Gesundheitswesen
Institut für Qualität und Wirtschaftlichkeit im Gesundheitswesen
Medizinischer Dienst des Spitzenverbandes Bund der Krankenkassen
Verwaltungs-Berufsgenossenschaft
Wissenschaftliches Institut der AOK
Allianz für Aus- und Weiterbildung
Bundesinstitut für Berufsbildung
Bundesbildungsministerium: Beirat für Ausbildungsförderung, Beirat Forschungsförderung, AG Fortführung des Bologna-Prozesses
CERTQUA - Zertifizierung von Qualitätssicherungssystemen in der beruflichen Bildung
Enquete-Kommission des Deutschen Bundestags "Berufliche Bildung in der digitalen Arbeitswelt" 
Forschungszentrum betriebliche Bildung
FIBAA - Internationale Agentur zur Qualitätssicherung im Hochschulbereich
Hochschulrektorenkonferenz
Kuratorium der Deutschen Wirtschaft für Berufsbildung
Nationale Weiterbildungsstrategie
Netzwerk SCHULEWIRTSCHAFT Deutschland
Stiftung der Deutschen Wirtschaft
SEQUA - Stiftung für Wirtschaftliche Entwicklung und Berufliche Qualifizierung
Arbeitsgemeinschaft für wirtschaftliche Verwaltung
Bundesfinanzministerium: Makroökonomischer Dialog auf nationaler Ebene
Bundeswirtschaftsministerium: Dialog zu Nationa- lem Reformprogramm und Jahreswirtschaftsbericht
Bündnis "Zukunft der Industrie"
Gemeinschaftsausschuss der Deutschen Gewerblichen Wirtschaft
ARD: Gremienvorsitzendenkonferenz
Deutsche Welle: Verwaltungsrat
Medienbeirat der Mediengruppe RTL Deutschland
Arbeitskreis evangelischer Unternehmer
Bund Katholischer Unternehmer
Zentralkomitee der deutschen Katholiken: Sachbereich 3/Gesellschafliche Grundfragen
Chronology of the BDA
---
26. November 2020

Juli 2016

18.11.2013

April 2009

At the instigation of the BDA and the DGB, the Federal Government is making it easier to receive short-time working benefits in order to mitigate the effects of the crisis following the collapse of Lehman Brothers and to save jobs. The social partners make a major contribution to overcoming the most severe financial and economic crisis in the history of the Federal Republic of Germany

14.03.2003

Chancellor Gerhard Schröder announces the Agenda 2010 in a government declaration. The reforms in social systems and the flexibilisation of the labour market have played a major role in the increase in employment.

7.12.1998 bis 03.03.2003

Numerous agreements within the framework of the Alliance for Jobs, Training and Competitiveness talks, top-level talks with the Federal Chancellor and other representatives of the Federal Government, employers' associations and trade unions. Joint declaration by BDA and DGB on the occasion of the 2nd top-level talks on 6.7.1999

21.11.2000

For the first time, the BDA is awarding the Employers' Prize for Education, which is presented annually as part of the German Employers' Day, to honour special achievements in educational institutions

01.11.1999

12.12.1996

01.10.1996

01.01.1995

Introduction of long-term care insurance as the fourth pillar of social insurance against the resistance of employers, who demanded funded insurance

1990

Entry of the newly founded employers' associations from the new federal states into the BDA;
Joint declaration with the DGB on a restrained wage policy.

01.10.1989

11.12.1986

Mai/Juni 1984

In the metal and printing industries, the longest and toughest industrial disputes in the history of the Federal Republic of Germany lead to a flexibilisation of working time regulations and a standard working time of 38.5 hours per week in arbitration.

01.03.1979

Announcement of the Federal Constitutional Court's decision on the employers' constitutional complaint on co-determination at company level

März/April 1978

Warning strikes, focal strikes and defensive lockouts in the metal industry of North Württemberg/North Baden and in the printing and publishing industry against rationalisation and the use of computers in the production process.

16.03.1978

18.10.1977

05.07.1977

Termination of the German Trade Union Confederation's participation in the Concerted Action in response to the filing of a constitutional complaint by the employers against the law on parity co-determination on 29 June 1977.

01.07.1976

Entry into force of the law on parity co-determination of employees in companies with more than 2,000 employees, which is challenged by employers with a constitutional complaint

01.10.1974

06.12.1973

01.01.1970

11.12.1969

01.07.1969

14.02.1967 - 05.07.1977

Concerted action between representatives of the state, the collective bargaining parties and academia to coordinate their actions on economic and social policy issues.

25.06.1965

Completion of the House of German Employers in Cologne-Bayenthal as the new branch office

01.12.1964

01.10.1963

23.02.1957

Laws on the reorganization of the law on pension insurance for blue- and white-collar workers (dynamization of pensions)

17.09.1954

Signing of the conciliation agreement by the President of the Federal Association and the Chairman of the German Trade Union Confederation at Margarethenhof

21.12.1953

03.09.1953

07.08.1953

14.11.1952

10.03.1952

03.09.1951

14.08.1951

21.05.1951

Law on the co-determination of employees in the supervisory boards and management boards of companies in the mining and iron and steel producing industries

15.11.1950

The federation of employers' associations in all branches of industry is renamed the "Confederation of German Employers' Associations", with its headquarters in Wiesbaden, and from 1951 in Cologne.

15.12.1949

Affiliation of the employers' associations formed in the French occupation zone to the "Federation of Employers' Associations

14.10.1949

01.07.1949

25.05.1949

09.04.1949

Restoration of autonomy in collective bargaining with the entry into force of the Collective Bargaining Act

28.01.1949

Constituent meeting of the socio-political working group of the employers' associations of the unified economic area with its headquarters in Wiesbaden by representatives of 23 professional and 8 interprofessional employers' associations, renamed "Federation of Employers' Associations" in October 1949.

02.06.1948

Foundation of a "Central Secretariat of Employers of the United Economic Area" in Wiesbaden for the American and British occupation zones, Chairman: Dr. Walter Raymond

03.06.1946

10.10.1945

27.02.1934

Law for the preparation of the organic development of the German economy with compulsory membership of the trade associations, Gleichschaltung of all trade associations

14.12.1933

10.05.1933

Formation of the German Labour Front as a compulsory association of workers, employees and entrepreneurs

02.05.1933

1932 - 1933

1924 - 1931

15.11.1918 - Januar 1924

"Arbeitsgemeinschaft der industriellen und gewerblichen Arbeitgeber und Arbeitnehmer Deutschlands" (Central Association of Industrial and Commercial Employers and Employees in Germany), commitment of the leading associations of employers and employees to unrestricted freedom of association, dissolution after denunciation by the trade unions in January 1924

05.12.1916

Law on the patriotic auxiliary service (auxiliary service law), in which the economic associations of employers and employees are expressly recognised by the state for the first time and in which the path to employee co-determination and the expansion of trade union influence is taken for the first time through the establishment of compulsory workers' and employees' committees in the companies.

04.04.1913

Merger of the leading employers' associations to form the "Confederation of German Employers' Associations" with headquarters in Berlin

23.06.1904

Foundation of the "Association of German Employers' Associations" (VDA) with headquarters in Berlin;
Publication of "Deutscher Arbeitgeberzeitung

12.04.1904

Foundation of the "Hauptstelle Deutscher Arbeitgeberverbände" with headquarters in Berlin;
Publication of "Der Arbeitgeber" (1. Jahrg. 1910)

17.01. - 11.04.1904

Foundation of the Central Office of Employers' Associations on the occasion of the textile workers' strike in Crimmitschau in the winter of 1903/04

1896

1890

Foundation of the "Gesamtverband Deutscher Metallindustrieller" (General Association of German Metal Industrialists), with further associations being founded in the following years,
Foundation of the General Commission of the Free Trade Unions of Germany as an umbrella organization of socialist-oriented trade unions (Chairman until 1919 Carl Legien).

1878

Foundation of the "Association of Anhalt Employers' Associations", first inclusion of the word "employer" in association regulations

1876

1869

Foundation of the Deutscher Buchdruckerverein as the first and oldest employers' association. In the previous year, most German trade unions were formed, and the General German Workers' Congress in Berlin decided to found the Association of German Workers. Already on 23 May 1863 there was the constituent assembly of the General German Workers' Association
Former presidents of the BDA
---
2013 - 2020

1996 - 2013

1986 - 1996

1978 - 1986

1973 - 1977

1969 - 1973

1964 - 1969

1954 - 1964

1949 - 1954
Former Chief Executive of the BDA
---
1996 - 2016

1989 - 1996

1974 - 1989

1963 - 1974