Agile forms of work promise innovation, efficiency and employer attractiveness. The path to this goal is often arduous and requires a profound cultural change. In addition to entrenched hierarchies, agile projects can also fail due to German working time laws. An adjustment to the modern working world is overdue.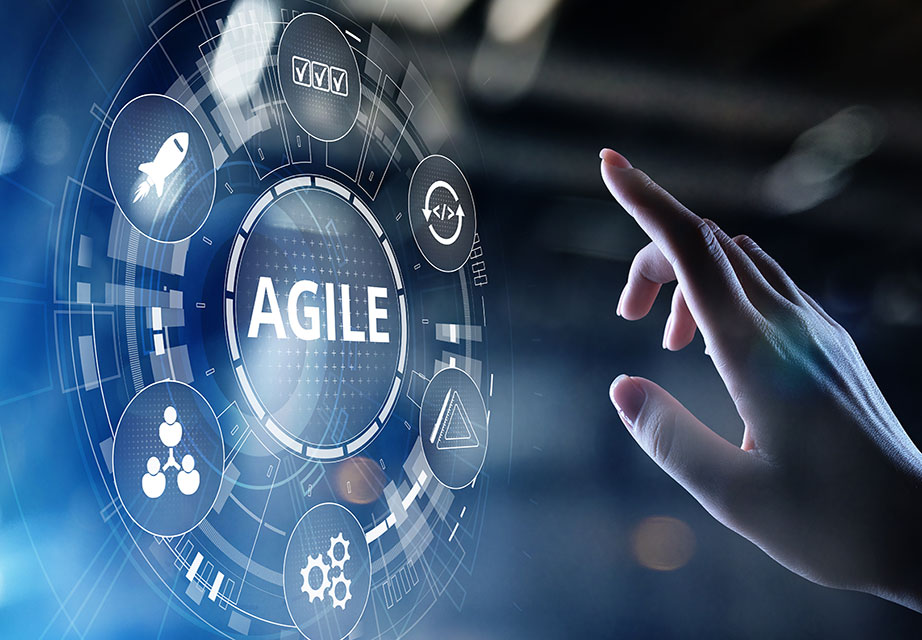 Agile working as a path to innovation
The interplay of digitalization and globalization is reshuffling the cards for the value creation of the future. Product cycles are becoming faster and are creating massive pressure to innovate. New technologies and business models are turning traditional industries upside down. Unexpected competitors are creating unforeseen dependencies. In a disruptive business world, flexibility, adaptability and customer orientation are crucial success factors. The agile enterprise embodies an organizational form that can adapt quickly and nimbly to changing circumstances. In addition to increased flexibility, efficiency and innovative capacity, agile working methods can also increase employer attractiveness for applicants.
Agile organizations and teams are characterized by a high reaction speed to changing conditions and a strong market and customer orientation. Processes are driven by innovation. Hierarchical organizational structures are replaced by networked forms of work with autonomous and self-organized project teams that approach solutions iteratively, constantly question their own approach and work with a high level of transparency and a pronounced culture of error and trust. Agile leadership is often participative and consultative and resembles individual coaching.
Agile work structures can run through the entire company, affect individual projects, or be established in a parallel organization that is affiliated with the company. Not every company, not every part of the company needs agile structures to be successful in digitalization. Agile working is a means to an end and must be linked to clear corporate expectations and goals. The introduction of agile structures can present established companies with huge challenges and requires a profound, lengthy and not infrequently uncomfortable cultural change. The
German labour law makes agile working more difficult
The introduction of agile structures can present companies with challenges in terms of employment law. The best example is the German Working Hours Act. In Germany, the working day for employees may not exceed eight hours as a rule. In addition, an uninterrupted rest period of at least eleven hours is prescribed. What may be a sensible regulation for a large number of production employees, for example, presents agile project teams with major problems - the Working Hours Act does not differentiate here. The focus of agile teams is on concrete results, a strong customer orientation and an autonomous, flexible allocation of work and thus also of working hours. Even in particularly intensive and productive project phases, a team must ensure that the maximum working hours of each team member are not exceeded and that rest periods are observed. This has little to do with the modern working world. It is important that the flexible division of working time does not mean working more. The EU Working Time Directive provides a sensible solution here: by introducing a weekly instead of a daily maximum working time, it would also be possible to work more flexibly in Germany and thus take better account of individual needs.
---
PDFs and links on the topic