constructive design of US entry conditions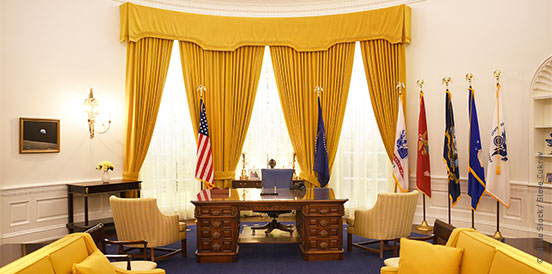 BDA AGENDA 16/21 | Topic of the Week | 22 July 2021
While the EU has relaxed the entry requirements for US citizens, the same does not apply vice versa. This burdens the economic activity of German companies operating in the USA.
Against the background of the meeting between Chancellor Merkel and US President Biden in Washington on 15 July, the German business community urged the lifting of the continuing US entry restrictions for EU citizens.
Relaxation of entry conditions for employees of European companies operating in the US should be implemented with due regard to health protection, as entry is a necessary condition for some business processes such as maintenance, repair or other location-based services. Employees should be allowed to enter the US. At present, there is a clear unequal treatment between European and US business travellers, which should be counteracted by the US government in the form of a lifting of the entry ban.
German subsidiaries play a very important role in the economy of the United States and contribute to its economic success. Not least by creating jobs throughout the country. Around 861,000 American jobs were created directly or indirectly by German subsidiaries in the USA in 2019.
With just over 5400 companies in the US, Germany has invested around 441 billion euros in the US economy in 2019. This makes us the third-largest investor after Japan and Canada and the third-largest employer after the United Kingdom and Japan. Accordingly, lifting the entry restrictions for EU citizens would have a positive impact on the US economy.
Background: Different entry requirements constitute unequal treatment
Due to the global spread of the coronavirus in March 2020, the EU had decided to generally ban non-essential entries from third countries. However, the entry ban is not legally binding, and there were exceptions for EU citizens and their families. The USA had imposed a "Presidential Proclamation" restricting entry into the USA, which was recently extended. In order to enter the US as an EU citizen, an exemption is usually required (exceptions to the entry ban are US citizens, persons with permanent legal residence in the US ("green card" holders), close relatives of US citizens, diplomats or employees of international organisations).
The EU, on the other hand, has decided on 01 July 2021 far-reaching Relaxations for US citizens. Travellers from the USA are now allowed to enter the country more easily. Strict conditions continue to apply for travel from the Schengen area to the USA.
Despite relaxed travel warnings - for American citizens to Germany and other EU countries - easier entry for EU citizens to the US is not expected for the time being. According to National Security Advisor Jake Sullivan, however, a group of experts has already been set up with the EU to work out criteria for an opening. This work should be further accelerated.