Skilled workers urgently needed - what labour market policy must do now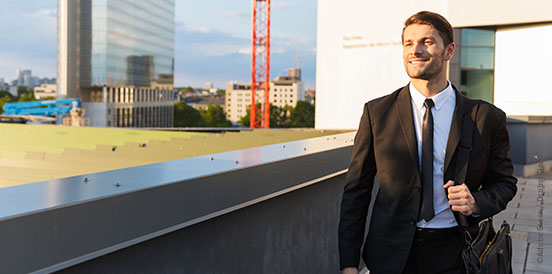 BDA AGENDA 19/21 | Topic of the Week | 2 September 2021

With the first "Triell" the hot election campaign phase has begun. Where the skilled workers urgently needed to meet future challenges are to come from was not an issue. Yet this is one of the central challenges.

We are heading for a glaring shortage of skilled workers. Everyone can already feel it in their everyday lives. That's why we need to use all the potential available in the country. In addition, we need immigration. BA boss Scheele was right to point this out. What do we need to do now in concrete terms?

First of all, unemployment insurance must be put back on its own feet. Short-time work has prevented major shocks on the labour market. At the same time, expenditure has exceeded anything ever seen before. A federal subsidy must make up for the unemployment insurance deficit. There must be no increase in the contribution rate to unemployment insurance during the upswing. The overall social security contribution must be stabilised at below 40%.

If there is a shortage of skilled workers, there must be a supply of new skilled workers. Companies have a special responsibility here and are taking it seriously despite the pandemic. But they also need support. Young people must be supported by the employment agencies at an early stage in their transition to work through good career guidance and counselling. Where necessary, the employment agencies can provide support with funding instruments.

Placing people quickly in vacancies and, where necessary, training them to become skilled workers remains the central task of labour market policy. This is a particular challenge for people in the Basic Security for Job Seekers (SGB II). In recent years, we have succeeded in significantly reducing long-term unemployment and getting people into employment. This has been a great success. Since the beginning of the Corona crisis, the number of long-term unemployed has risen again. Two thirds of those receiving benefits under SGB II have not completed vocational training. So what needs to be done? The job centres must place even greater emphasis on partial qualifications in order to motivate people well and with a quick sense of achievement for education. In future, a meaningful qualification must be more attractive than taking up a job as a helper, and working one's way out of benefit receipt must be more worthwhile than topping up the basic income support. An activating labour market policy remains the order of the day.

The structural change in the German economy will lead to changes in the level of requirements and within certain sectors. Employees must be retrained or further qualified to become the skilled workers of tomorrow. Continuing vocational training for employees must remain the responsibility of employers and employees. After all, companies know what skills employees need in order to be well qualified for a job and for future developments. The Federal Employment Agency can provide targeted support for employee training. The existing support instruments do not need to be expanded further, but they do need to be made more flexible and transparent.

We do not have a queue of skilled workers from abroad. It is indisputable that we will not be able to manage without skilled workers from abroad. We therefore need active approaches abroad, such as those made by the Federal Employment Agency within the framework of partnership agreements. Finally, it is important to have faster and simpler procedures at the authorities involved instead of procedures at a snail's pace. Because of its special competences and experience in recruiting foreign skilled workers from the EU as well as their qualification and preparation, temporary employment is particularly suited to support small and medium-sized enterprises in recruiting foreign skilled workers. To do this, however, we must get rid of outmoded relics in the Residence Act.