The training company shapes the image of entrepreneurship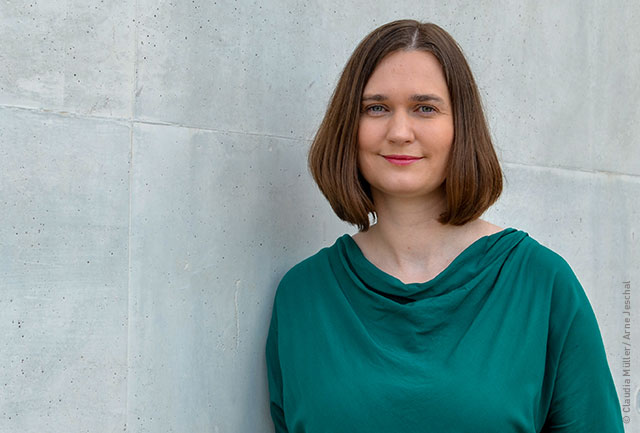 BDA AGENDA 15/21 | COMMENT OF THE WEEK
Claudia Müller Member of the Bundestag, Representative for Small and Medium-Sized Businesses and Spokeswoman for Maritime Economy Bündins 90/Die Grünen Parliamentary Group
Berlin, 08 July 2021.
Dear entrepreneurs,
I would like to thank you for your work and your commitment to your trainees during the pandemic. In doing so, you are performing an important task for your company and for society as a whole. With their training, trainees acquire more than specialist knowledge - they also learn social skills and confidence in their own abilities. As a company that provides training, you shape young people's image of entrepreneurship and provide motivation to make integration a reality.
In the next four years, there is still a chance to really advance climate protection worldwide and in Germany. If Germany proceeds wisely, we can become a frontrunner and market leader by combining digitisation and climate protection. To do this, we need skilled personnel - and there is a big gap here. In addition to the immigration of skilled workers, we must therefore above all better finance education and training. It is significant that everyone is talking about the 2% target for armaments spending, while the OECD's 7% target for education spending is a shadowy existence. In order to equip vocational schools and inter-company training centres well, we Greens want to invest heavily together with the Länder.
We are planning an investment package worth billions over an entire decade. In this way, we are giving companies planning security and creating good framework conditions for investment and job creation. In the areas of construction, transport, food and energy, a lot needs to happen in the long term to protect the climate. For too long, our infrastructure has been driven to wear and tear and, for example, staff in administrations have been cut. The Corona pandemic brought bitter revenge. Short-term goals, such as a quick return to the black zero, are unnecessary and have a paralyzing effect. The back and forth between austerity and billion-dollar giveaways is pure poison for our economy. It needs momentum now to get out of the Corona period. And this is where the state comes in, for example with a clear path for the CO2 price. Vague announcements that the climate targets will be met and financed "somehow" are not enough here. We need a balanced market economy that combines reliable state regulation with the freedom of the markets and thus creates planning security.