Never was there more to do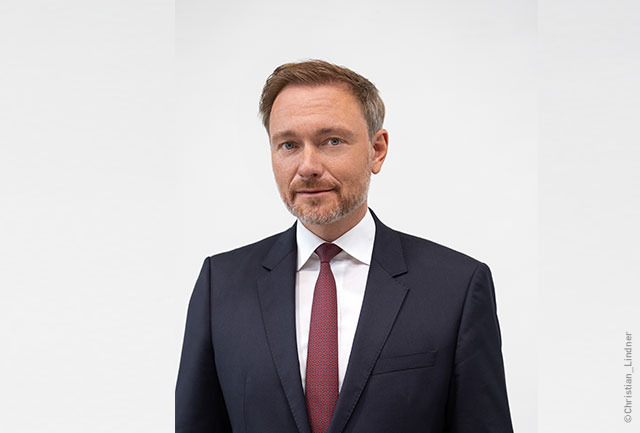 BDA AGENDA 20/21 | COMMENT OF THE WEEK | September 9, 2021
Christian Lindner, Federal Chairman and Chairman of the FDP in the German Bundestag
Berlin, 9 September 2021.
There has never been more to do - that is not only the campaign slogan of the Free Democrats. It is also a sober description of the state of our country. The reform backlog has never been greater than at the beginning of this decade. Four years ago, the CDU/CSU parties campaigned for a Germany "in which we live well and happily". Today continuity would be the greatest risk for the future of our country.
Our economy needs a kick-start out of the crisis. Because without a strong economic foundation, any social or ecological goal of our society remains an unrealizable pipe dream. The current federal government is content with economic growth of 3.4 percent. In the face of last year's recession and a strong upswing among our competitors, it documents its own lack of ambition. Instead, we need to unleash our economy and leverage investment to grow out of the crisis: with a super depreciation programme to shorten depreciation periods to two years and special depreciation for digital assets, an expansion of the tax loss carryback and a moratorium on new bureaucracy.
On the other hand, those who, like the SPD, the Greens and the Left Party, are planning new burdens are sabotaging the upswing. Unlike the CDU/CSU, whose candidate for chancellor was refreshingly honest in reneging on his own tax promises even before the election, we are clear on this issue: with the Free Democrats in government, there will be no new burdens for citizens and businesses and for all those who bear responsibility for jobs.
We must set the pace for the transformation of the economy - in the question of digitalisation as well as decarbonisation. However, anyone who sees the human task of climate protection as an agenda of prohibition and renunciation or even talks about "degrowth" is arguing short-sightedly and narrow-mindedly. Climate protection can and must become a growth agenda through smart innovations. Otherwise we will not master the decarbonisation of our industry, but risk the deindustrialisation of our country. Our companies are not calling for new subsidies, patience or even state control, as our red and green competitors like to suggest. Far too often, lengthy planning and approval procedures slow down the innovative power of our economy. Let us therefore finally set the right framework to make climate protection "made in Germany" an export hit.
We are facing a choice of direction. The next legislative period will decide whether our country will continue to maintain its prosperity in the 21st century, enable climate-neutral growth and play a role among the world's leading technology nations. We can master this challenge: with rather than against our domestic economy, with trust in freedom rather than in state control, if we generate prosperity before we distribute it, and if we once again develop more joy in inventing rather than in prohibiting.