B20 Summit strengthens multilateralism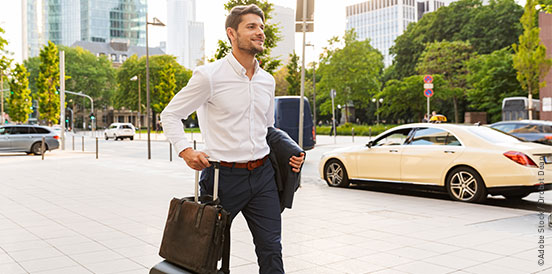 BDA AGENDA 24/21 | Topic of the Week | 14 October 2021

The B20 Summit in Rome on 7-8 October 2021 shows: Business is sending a signal for strengthening multilateralism and for a sustainable global economic recovery.

During the Business 20 (B20) Summit in Rome on 7-8 October 2021, the B20 Communiqué was handed over to Mario Draghi, President of the Government 20 (G20) and Italian Prime Minister. Many high-level speakers actively participated in the B20 Summit, such as ECB President Christine Lagarde, WTO Secretary-General Ngozi Okonjo-Iweala, OECD Secretary-General Mathias Cormann, Nobel Laureate in Economics Michael Robert Kremer, as well as politicians and business representatives. The B20 communiqué, entitled "Reshape the Future: Include, Share, Act", outlined the B20's key recommendations on important issues such as trade, employment and digitalisation. The document is available at the following link: https://www.b20italy2021.org/documents/.

Signal to strengthen multilateralism

Many contributions were united by the plea for strengthening international cooperation and multilateralism. Through global trade, investment and cross-border data flows, the interdependence of our economies is constantly increasing. Globalization is a driving force for economic growth, prosperity and rising living standards. However, it also means that crises can spread more quickly, and the major challenges of our time, such as climate change and the consequences of the corona pandemic, know no national borders. Against the backdrop of these diverse global challenges, there is a consensus that these problems can only be addressed through intensive international cooperation and collaboration.

Shaping globalization constructively

B20 sees itself as part of the solution in tackling the major global challenges. The business community is convinced of the benefits of globalization, but at the same time it must be shaped constructively. Common rules, strong institutions and international cooperation ensure that everyone can benefit from the opportunities of globalization. The themes of the Italian B20 presidency are therefore wisely chosen: "Reshape the Future: Include, Share, Act". This is the only way to guarantee that growth is not only dynamic, but also inclusive and sustainable. The B20 communiqué contains detailed recommendations on this, such as:

Include: Empower Women and Youth, Ensure Equal Opportunities for All, Unlock the Digital Transformation and Build Skills for Tomorrow.
Share: Promote Open Trade and Halt Protectionism, Especially on Vaccines and Enhance Investment in Sustainable Infrastructure and Urban Regeneration.
Act: Accelerate the Net Zero Race, Drive the Just Transition, Fight Climate Change, Reform the WTO and Strengthen International Cooperation.

Outlook: Indonesia's 2022 G20/B20 Presidencies.

After the B20 summit, the G20 summit will be held in Rome on 30-31 October 2021. The Italian G20 Presidency will then end in December 2021. In 2022, Indonesia will hold the G20/B20 Presidencies.