Securing competitiveness urgently requires bold reforms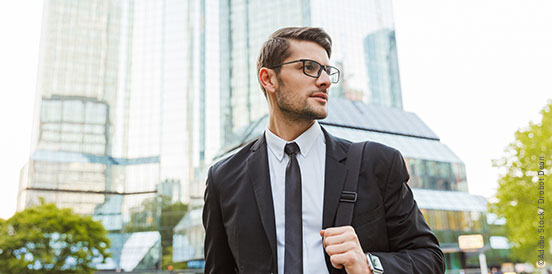 BDA AGENDA 21/21 | Topic of the Week | 16 September 2021

The current upswing provides a good basis for setting the course towards more flexibility, innovation and productivity - so that the German economy can hold its own internationally.

The federal election is just around the corner and the German economy is back in catch-up mode after the Corona crisis year of 2020. Gross domestic product grew by 1.5% in the second quarter of 2021. The majority of companies are also positive about the current business situation. However, this should not obscure the danger that the international competitiveness of the German economy is at risk. In order to keep economic performance on the upswing and the economy internationally competitive, there are numerous challenges that the upcoming German government must tackle with determination.

Challenges for the recovery of economic performance

Companies' expectations for their business performance are worse than they have been in recent months. Fears are growing that tougher containment steps due to the Delta variant and waning vaccination momentum will again weigh on the economy in the fall quarter.

Different industries are being affected in very different ways: In recent months, service industries have benefited from easing Corona measures, while manufacturing has suffered from material shortages. The automotive industry in particular continues to suffer from a shortage of semiconductors, which inevitably leads to declining industrial production.

A major risk to economic recovery and international competitiveness are supply bottlenecks and the resulting waiting times for customers and an increase in inflation. The Cologne Institute for Economic Research (IW Köln) recently surveyed the price trends in companies. The strongest effects on price changes are seen in the availability of raw materials, intermediate inputs and energy. Demand on the world market is not a limiting factor in the recovery of our economic performance. World trade has recovered much faster than after the financial crisis of 2008/2009.

Promoting start-ups and enabling structural change

In order to position Germany well for international competition in the future, start-ups should be promoted and structural change made possible. The Corona crisis is a major challenge for start-ups and new companies. In 2020, start-up activity decreased by 11% to 537,000 start-ups compared to 2019. It is expected that start-up activity in 2021 will benefit from start-ups postponed from 2020. Nevertheless, the start-up environment in Germany must be improved, because start-ups are the employers of tomorrow.

In addition, it is important to minimise the risk of artificially keeping alive companies that do not adapt sufficiently to the changing conditions on the market. So-called "zombie companies" damage the international competitiveness of our business location. State support measures should therefore be used with caution and scaled back when the economy recovers.