Shortage of skilled workers is becoming an ever greater challenge for companies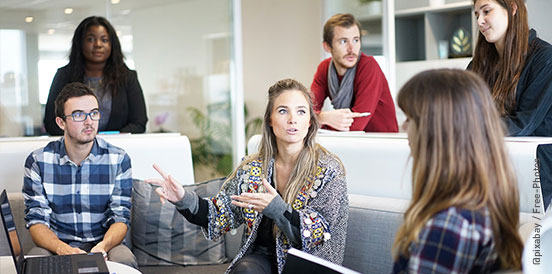 BDA AGENDA 14/21 | Topic of the week

Before the pandemic, it was clear that the shortage of skilled workers was a major brake on companies. Even though the topic was pushed into the background in the media and politically during the Corona pandemic, the reasons for the shortage of skilled workers have not changed.

On the contrary, the structural shortage of skilled workers remains a major risk to the competitiveness of the German economy. And it could worsen massively in the coming years.

The Corona pandemic has led to a sharp decline in job vacancies and the willingness of many companies to hire. The number of vacancies fell from almost 1.5 million to less than 900,000 in the second quarter of 2020. However, this sharp drop also shows that there were still vacancies and that the pandemic did not reduce demand equally for all sectors of the economy. In IT or healthcare, for example, there have been and continue to be many vacancies that cannot be filled, even during the lockdown. So the issue of skills shortages never went away.

Since May 2021, according to a recent study by IW Cologne, there has even been a shortage of skilled workers among university graduates than before the crisis. In April 2021, 23.7% of all companies already said that they were affected by a shortage of skilled workers (according to a survey by KfW). The fact is: Quasi already tomorrow, the baby boomers are gradually retiring. And many tasks lie ahead of us: more housing, fast Internet, good childcare and adequate care for the elderly - to name just a few examples - can only be implemented with sufficient skilled workers. It is necessary that we activate all domestic potential, in particular through education and training and a better work-life balance, as well as attract significantly more foreign skilled workers.

Demographic development, digital and ecological structural change require both companies and employees to assume responsibility, flexibility and a willingness to change. Policymakers must support and enable this by creating the right framework conditions. The tasks cannot be solved against the economy, but only with it. Because the economy is all of us.