Promoting and implementing human rights worldwide
Even more than 60 years after the signing of the Universal Declaration of Human Rights, human rights are still disregarded and violated to varying degrees in many states around the world. This is unacceptable. Human rights must be promoted and implemented worldwide.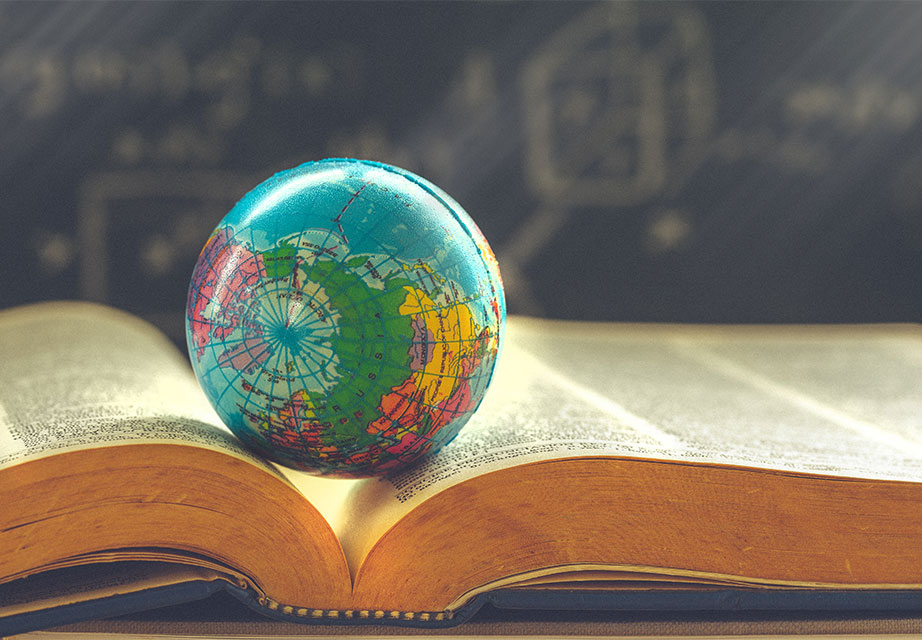 German companies are committed to human rights in a variety of ways for moral and economic reasons: On the one hand, the potential for more democracy and human rights is increased by their direct investments; on the other hand, German companies actively promote human rights as part of their corporate social responsibility (CSR). In doing so, companies often encounter difficult and complex situations in their business activities in emerging and developing countries that do not allow for hasty quick fixes but call for long-term strategies. In the context of their foreign trade activities, companies frequently encounter major challenges: According to the International Labour Organization (ILO), for example, 62% of workers worldwide are employed in the informal sector and 41 countries have not ratified the 8 ILO core labour standards.
The hasty withdrawal from countries due to the human rights situation there or the hasty termination of business relationships with supplier companies with deficits would in many cases not improve the situation on site, but rather tend to worsen it ("cut and run" instead of the necessary "stay and improve"). Responsibility towards the local stakeholders, workers and the local environment, requires long-term commitment, e.g. in the area of education and training of suppliers. Companies cannot replace the responsibility of states to implement human rights. However, they can support the strengthening of human rights as a complement, not a substitute, for national government policy.
German companies enjoy a very good reputation in the course of their foreign trade activities
Companies from Germany make significant contributions to sustainable development at foreign locations through their local presence (Study Sustainability through Presence - Contributions of German Companies to Sustainable Development at International Locations, IW Köln Consult GmbH). Companies frequently transfer standards and procedures in their foreign activities: 80.6 % of the companies are on a par with or exceed the standards of their local competitors. In terms of employee standards, 92.0% of German companies clearly exceed local practice, and 78.8% in terms of ecological standards. The foreign commitment of German companies is long-term. Almost all companies plan to be permanently represented abroad with their own branch office. 62.3 % of the companies have already been abroad for 10 years or more, 29.0 % of the companies for 20 years or more. German employers are therefore in high demand among employees worldwide and are considered particularly attractive.
Human rights covenants are agreements under international law and thus intergovernmental agreements that are made applicable through national legislation. Economic, social and cultural rights in particular affect a large number of areas of law. The "protection of the family" alone, for example, is implemented through regulations in the areas of tax law, social law and labour law, among others. The social and political balancing of interests in this so-called second generation of human rights can therefore only take place through sovereign states. Companies have neither the social and political mandate nor the ability to resolve the conflicting goals that arise here.
UN Guiding Principles on Business and Human Rights
In June 2011, the UN Human Rights Council adopted the UN Guiding Principles on Business and Human Rights by the UN Special Representative on Human Rights and Transnational Corporations, Professor John Ruggie. The Guiding Principles include the "Protect, Respect and Remedy" framework, which clearly distinguishes between the responsibilities of different actors in the field of business and human rights:
Protect: States have a duty to protect people within its borders from human rights abuses.
Respect: Companies should respect human rights and establish the necessary management structures ("human rights due diligence").
Remedy: Legal and non-legal complaint mechanisms should be developed and strengthened.

The UN Guiding Principles provide a sound basis for the promotion of human rights worldwide. To advance the implementation of the Guiding Principles, a five-member expert group was established in November 2011, the UN Working Group on Business and Human Rights. During their mandate, the experts are to raise awareness of the UN Guiding Principles through country visits, the development of information materials and intensive dialogue with all stakeholders, while promoting their implementation through capacity-building measures. To date, 23 countries have adopted national action plans to implement the UN Guiding Principles. In Germany, the Federal Government has implemented the UN Guiding Principles through the National Action Plan on Business and Human Rights (NAP) and has initiated further measures in cooperation with stakeholders, such as the creation of industry alliances.