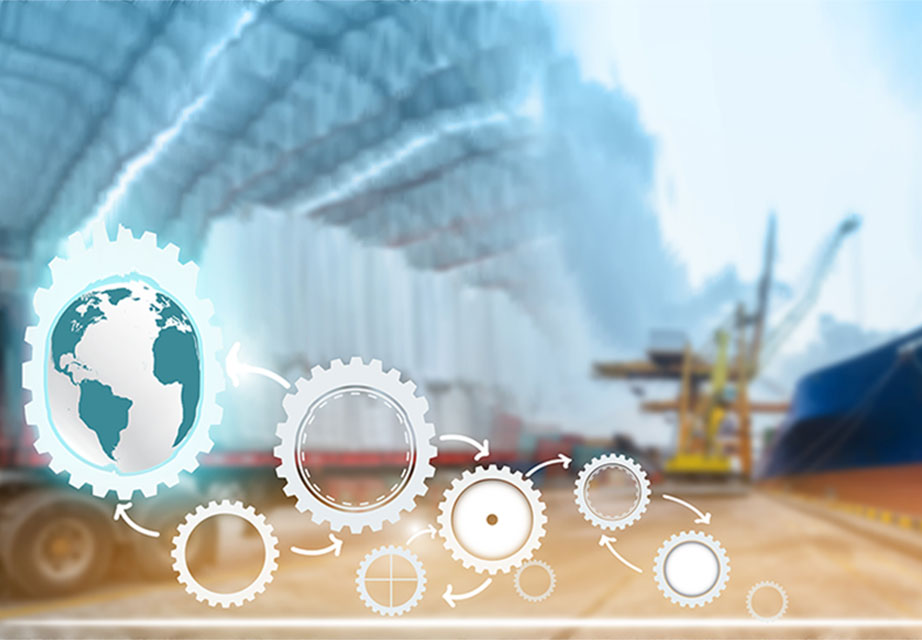 German business has already been very active for many years in the perception of its CSR and sustainability activities in global supply chains
Many - especially larger - German companies have set up their own CSR/sustainability departments in recent years. Thus, especially in large companies, more and more employees are working directly in the area of CSR/sustainability. However, many small and medium-sized companies have also taken measures in the area of CSR in recent years. As part of their CSR/sustainability strategy, many companies have also taken concrete measures to implement the UN Guiding Principles on Business and Human Rights and the OECD Guidelines for Multinational Enterprises.
Social commitment is an integral part of the established German corporate culture. German companies commit €11.2 billion annually in the social sector alone. In addition, a large number of initiatives exist at international and national level to promote the ideas of CSR and sustainability, such as the UN Global Compact Network and German Global Compact Network, the Alliance for Sustainable Textiles, Together for Sustainability (TfS), Chemie³, Bettercoal, etc.
German companies enjoy a very good reputation in the course of their foreign trade activities
Companies from Germany make significant contributions to sustainable development at foreign locations through their local presence (Study Sustainability through Presence - Contributions of German Companies to Sustainable Development at International Locations). Companies often transfer standards and procedures in their foreign engagement. 80.6 % of the companies are on par with or above the standard of local competitors. The foreign commitment of German companies is long-term. Almost all companies plan to be permanently represented abroad with their own branch office. German employers are therefore in high demand among employees worldwide and are considered particularly attractive.
Acknowledge the complexity of global supply chains
Many large German companies have direct suppliers (tier-1) in the high five-digit range. Some corporations have over 100,000 direct suppliers. The supplier tiers before that can cover millions of companies. Germany imported 1,089.8 billion euros worth of goods from abroad in 2018, about 3 billion euros per day.
"Global supply chains are complex, diverse and fragmented. ... They have contributed to economic growth, job creation, poverty reduction and entrepreneurship, and can contribute to the transition from informal to formal economies."
(Source: Tripartite Resolution of the International Labour Conference (IC) 2016 on Decent Work in Global Supply Chains)
Demand for liability for global supply chains problematic
Current calls to introduce liability for German companies for global supply chains are very problematic. The UN/OECD standards explicitly do not provide for liability. Civil liability of companies for the conduct of independent business partners and third parties is not in line with authoritative international standards. The OECD Guidelines for Multinational Enterprises state (Ch. II, A. 12, p. 2): "Responsibility should not, however, be shifted from the polluter of an adverse effect to the enterprise with which the polluter has a business relationship." The UN Guiding Principles on Business and Human Rights provide (UN Guiding Principle 22, Commentary, para. 3): "Where adverse impacts have occurred which the business enterprise has not caused or contributed to, but which are directly linked to its operations, products or services by virtue of a business relationship, the responsibility to respect human rights does not require it to provide remediation itself ..."
Consider negative developmental impacts
To minimize liability risks, companies would be forced to shorten supply chains and withdraw from regions with problematic human rights situations and cease business activities ("cut and run" instead of the required "stay and improve"). Global trade would be damaged and many employees in developing and emerging countries would lose their jobs and SMEs from these countries would be denied access to global supply chains.
It should be noted that almost 2 out of 3 workers (62%) worldwide are employed in the informal sector. Many countries have not even ratified the 8 ILO core labour standards. Internationally recognized human rights include the principles regarding fundamental rights in the 8 ILO core labour standards. Of 187 ILO states, 41 have not ratified all 8 ILO core labour standards, including important industrialised nations.
The introduction of an unrealistic supply chain liability would also thwart the efforts of the German government itself to attract companies to engage and invest in Africa. Such a commitment is not possible for companies if they have to take on incalculable legal risks in the process. The Afrika-Verein der deutschen Wirtschaft e.V. states (PM, March 26, 2019): "A rigid legal regime for human rights due diligence can lead to a withdrawal of German companies from challenging markets on the African continent and jeopardizes investments and business activities in African countries." Positive action on the ground in developing and emerging countries is important, as 80% of workers are not even reached through global supply chains.